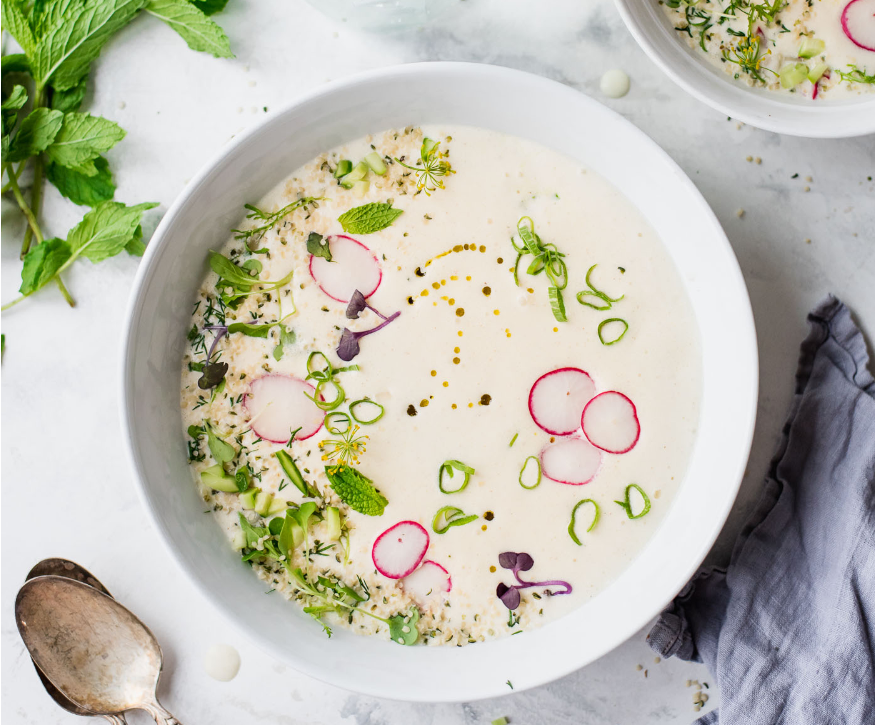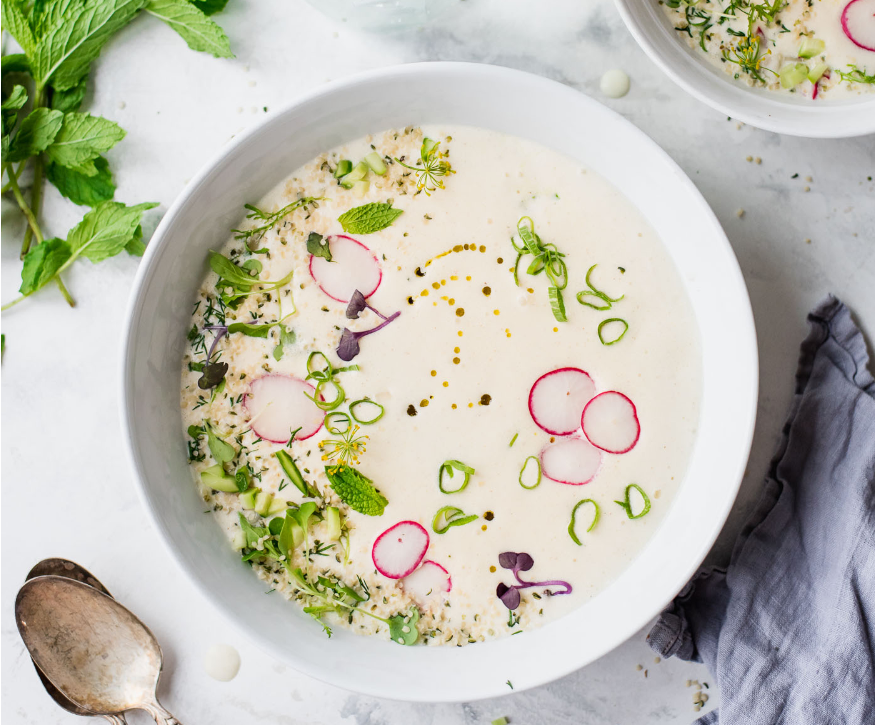 Cold Summer Soup Recipe
This is a recipe of a special cold summer soup very popular in Eastern European countries, called okroshka. There's a wide variety of this soup, originally it is made with kvass (a non-alcoholic beverage made from fermented brown or rye bread), but there's a number of recipes with different milk products such as whey, diluted kefir with mineral water, buttermilk or ayran. The recipe we are offering you now is with milk whey and buttermilk. It is very refreshing, light, full of vitamins and extremely easy to make.
Ingredients:
600 ml milk whey
200 ml buttermilk (optional)
2 tbsp sour cream (optional) 
0,5 cucumber
3 radishes
50 g dill
1 medium sized potato
1 small carrot
1 tsp salt
Instructions:
Boil the potato and the carrot in water and peel them. 
Cut all the vegetables into small squares, chop the dill, add sour cream and salt, and mix everything well.
Pour in the whey and butter, mix again.
4. Offer this refreshing soup to Krishna with love and enjoy the Prasadam!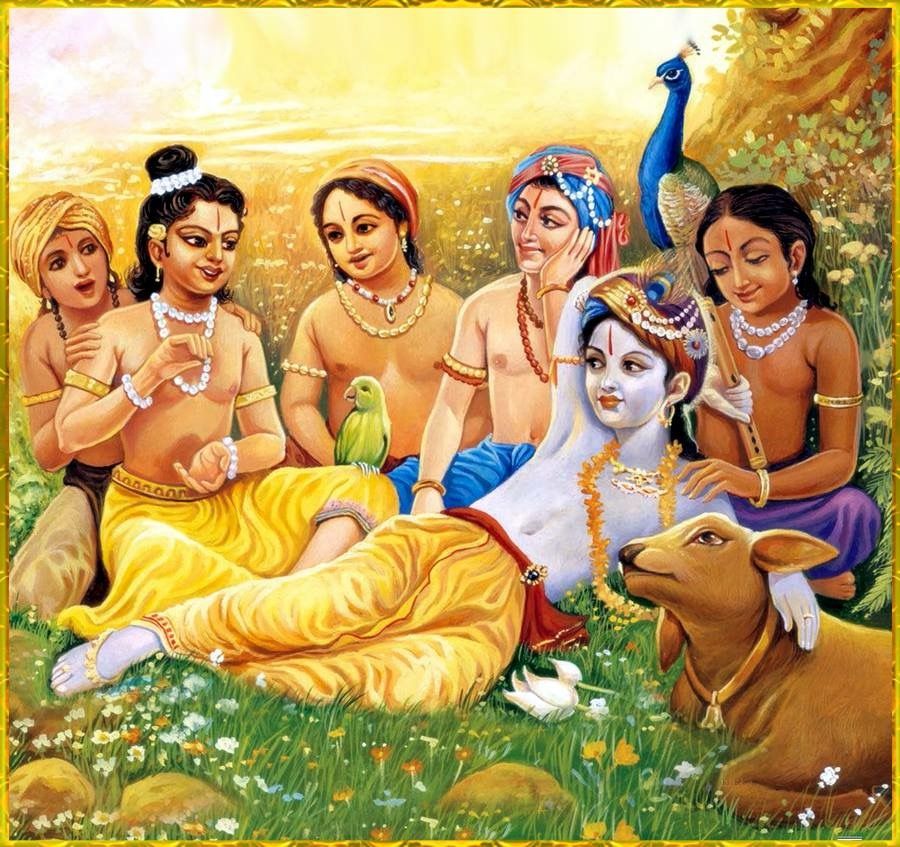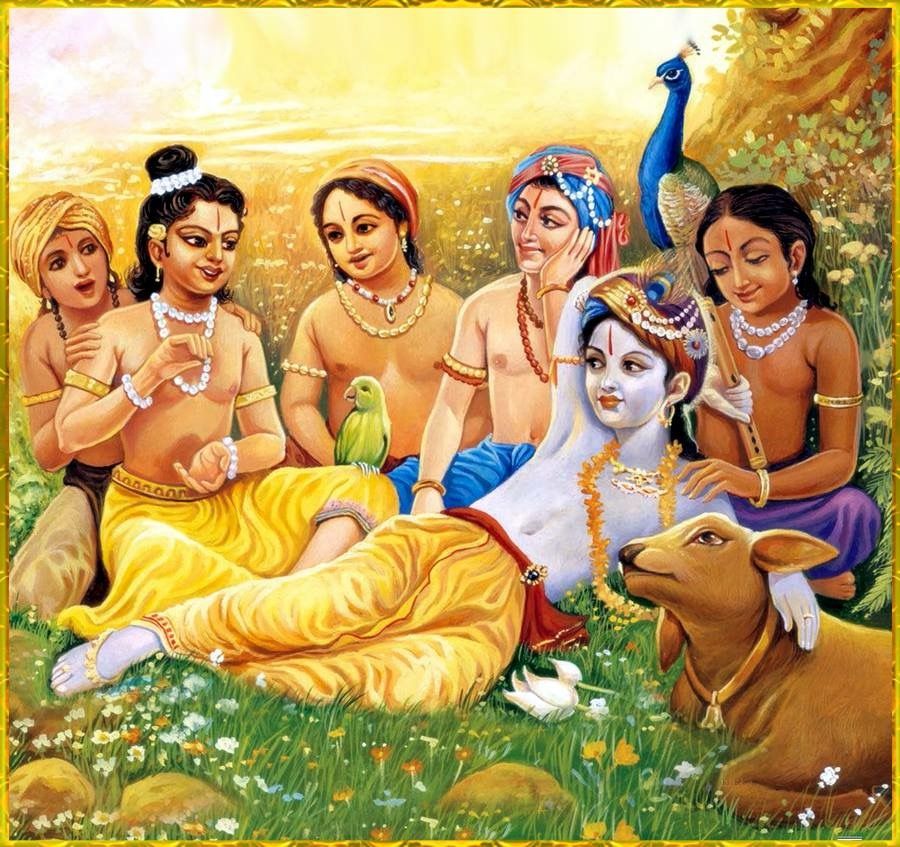 About GoFundCows
GoFundcows is an online platform to donate for cows and help Gaushalas around the world achieve their objective to care, protect and love Krishna Cows.
From CrowdFunding to CowFunding, now people around the world will have the opportunity to bring a touch of home, and Vedic tradition with them by donating for cows around the world – Gau-Seva.
GoFundCows has the ability and potential to unite people from all walks of life in a way very few projects can and you all have the ability to create global change by helping all the ISKCON affiliated Goshalas to helping look after and love those cows for the pleasure of Krishna, Radha Rani and SRILA PRABHUPADA.