Simple Two-Layer Homemade Cake Recipe
This is a recipe for an extremely easy to make cake with two layers. The dough consists of only milk, flour, sugar and baking powder. You can vary the fillings to your liking, depending on what you have in the fridge. Here we are offering you the cream and nuts option that go well with bananas.
Ingredients for the cake:
300 g milk
250 g flour
200 g sugar
2 tsp baking powder
a pinch of salt
Ingredients for the filling:
4 bananas
400 g heavy cream
300 g condensed milk
200 g roasted walnuts
200 g peanut butter
Instructions:
Mix all the ingredients well.
Grease the baking tin with some oil and sprinkle some flour on it in order to prevent the cake from sticking to the base. Pour the dough into the tin and spread it evenly with a spatula or a spoon.
Heat the oven, and bake the cake at the temperature of 180 degrees Celsius for around 30 minutes until it is golden-brown, and the toothpick or a knife that you stick in it comes out clean.
Take the cake out and let it cool down for some time, so that it doesn't break when you remove it from the mold. Remove the cake and cut it into two layers.
Put the cream, condensed milk and peanut butter into a blender, and mix everything together.
Cut the nuts into pieces that are not too fine. Cut the bananas into rounds about 2 cm thick.
Spread half of the cream mixture on the spongy surface of the 1st cake layer. Spread the banana pieces evenly as well.
Assemble the 2nd layer, spongy side up, and line it with the rest of the filling. Now decorate it with the rest of the banana pieces and sprinkle with the nuts.
Offer the cake to Krishna and enjoy the prasadam! Bon appétit!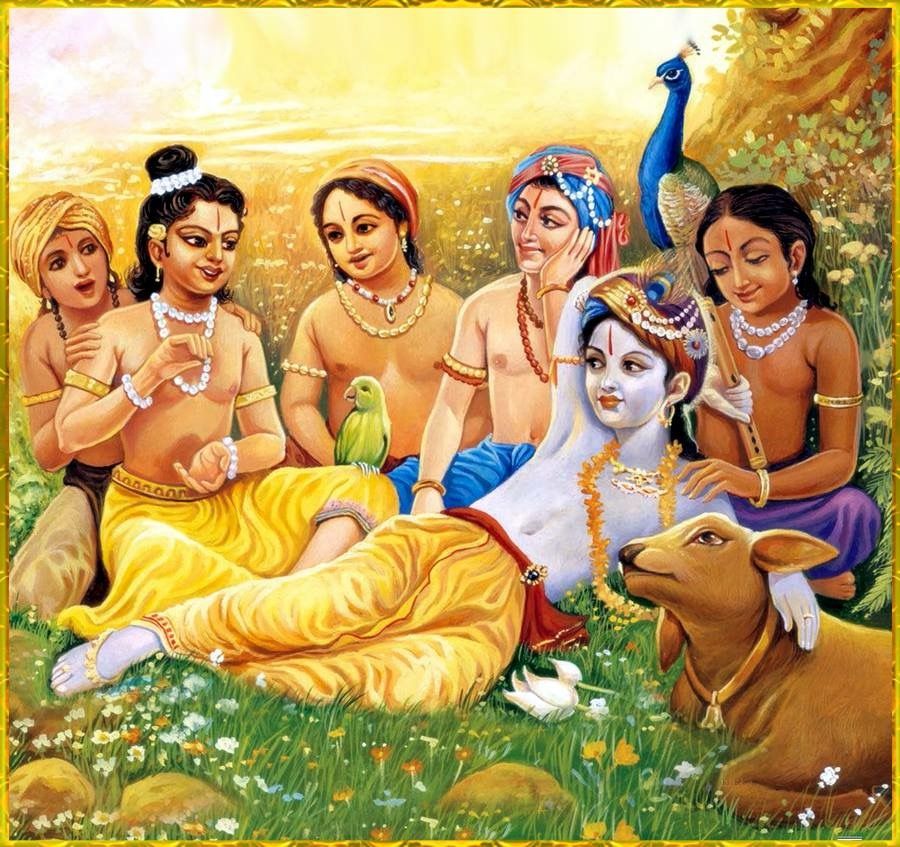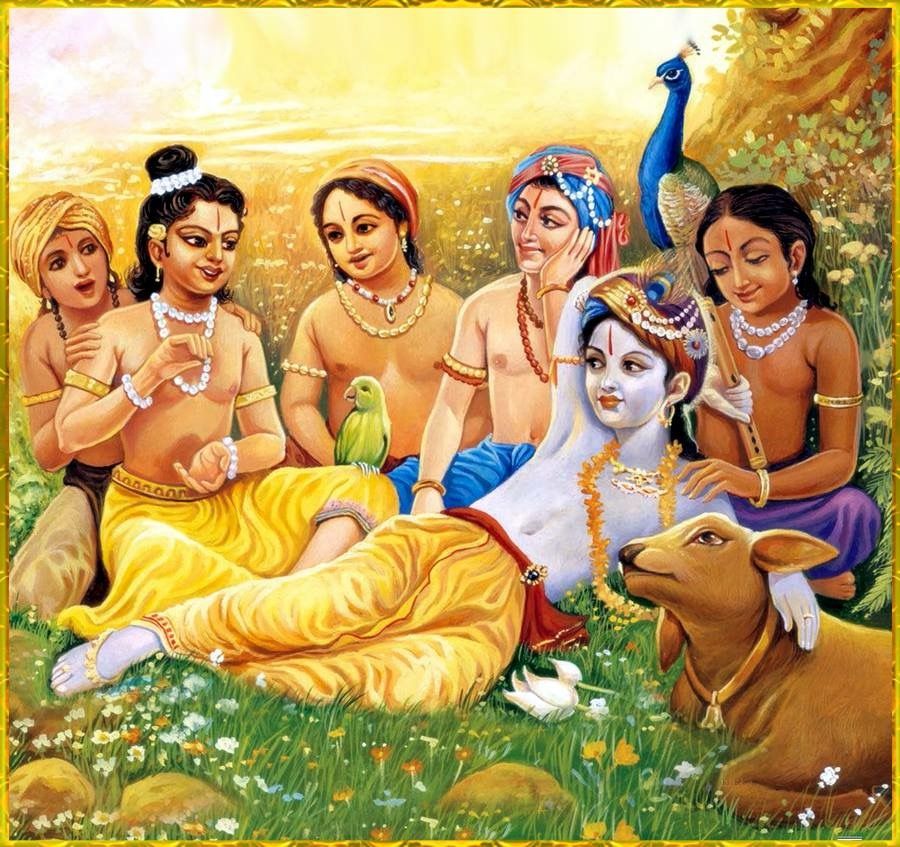 About GoFundCows
GoFundcows is an online platform to donate for cows and help Gaushalas around the world achieve their objective to care, protect and love Krishna Cows.
From CrowdFunding to CowFunding, now people around the world will have the opportunity to bring a touch of home, and Vedic tradition with them by donating for cows around the world – Gau-Seva.
GoFundCows has the ability and potential to unite people from all walks of life in a way very few projects can and you all have the ability to create global change by helping all the ISKCON affiliated Goshalas to helping look after and love those cows for the pleasure of Krishna, Radha Rani and SRILA PRABHUPADA.